Wonkwang Health Science University Wonkwang Global Education Center
Re-designation of the operating organization of Cebu King Sejong Institute in Cebu, Philippines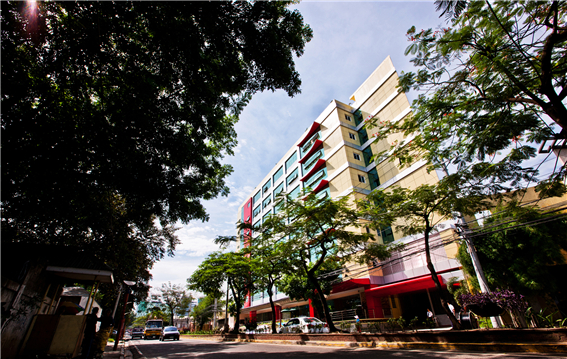 [Photo: Wankwang Global Education Center in Cebu, Philippines]


The Wonkwang Global Education Center, established by Wonkwang Health Science University (President Kim In-jong) in the Philippines, has been re-designated as the King Sejong Institute's management agency.
King Sejong Institute is a Korean and Korean culture representative organization that is designated and supported by the Ministry of Culture, Sports and Tourism and the King Sejong Institute Foundation for the Promotion of Korean Culture. Currently, it is operated in 143 places in 57 countries.
The King Sejong Institute Foundation has re-designated the Wonkwang Global Education Center as an operating agency for King Sejong Institute for three years (from 2017 to 2019) through the evaluation of King Sejong Institute's management over the past three years. As a result, in addition to contributing to the enhancement of the image, we intend to further solidify our position as a representative organization for Korean and Korean cultural education.
The King Sejong Institute in Cebu, which is operated by Wonkwang Global Education Center of Wonkwang Health Science University, was newly designated as the King Sejong Institute managing agency of the Sejong Institute for Cultural Affairs and Tourism in 2013 and has taught Korean people and Korean culture classes to local people in the Philippines. In 2015, it was selected as the 'Best grade classroom' by the King Sejong Institute for the operation evaluation, and was selected as the organ of the TOPIK in November.

Since its establishment in 2014, it has produced about 650 Korean language learners. The annual Korean language contest, K-Pop competition, various Korean cultural experience programs, and other special programs related to government, education, and contribute to improving the status of the King Sejong Institute.


In 2011, Wonkwang Health Science University established the Cebu Wonkwang Global Education Center in the Philippines for the first time as a domestic higher education institution in 2011. The program is designed to provide a variety of global programs such as online video English, overseas language training, overseas internships, and has become a new model of education Korean Wave.




[Picture 2: Korean language course and Korean culture experience in the special courses of local universities and government institutes conducted at King Sejong Institute in Cebu, Philippines]